Streaming industry's trendsetter Streamstar, is riding off the competition, taking a full swing at setting a new standard for live stream productions – AGAIN!
Introducing Streamstar SW version 4.0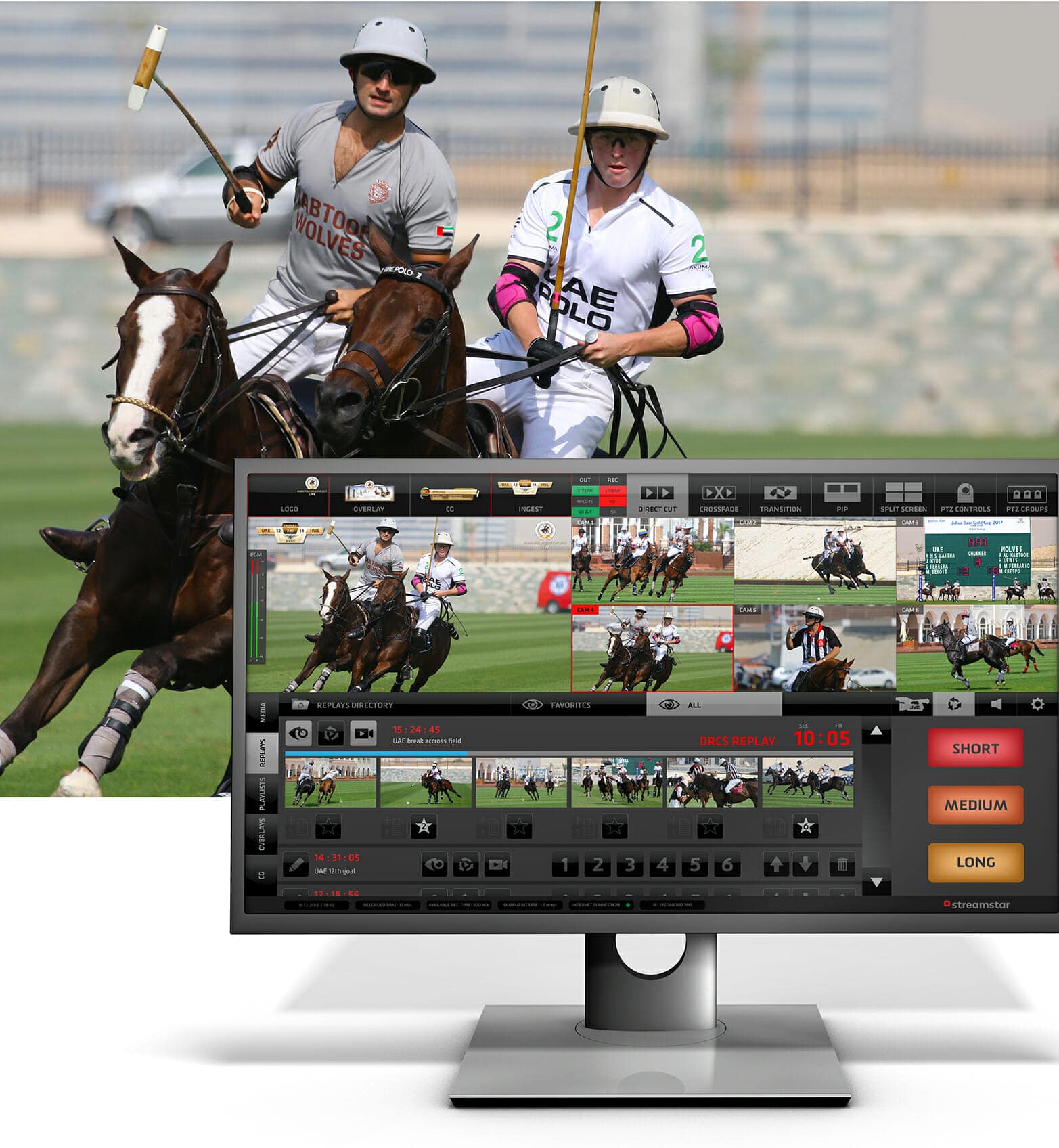 Brilliant interface design, powerful features – unmatched by any other product on the market and super-easy operation are the key features of Streamstar® systems, that quickly became a standard for serious live stream productions and live sports streaming.
Today Streamstar® is galloping away, announcing a new release of its live streaming and production software, making everything even more efficient, smarter, faster and easier AGAIN!
This major update is featuring an amazing redesigned GUI, maximized previews, optimized controls for an even easier operation and a host of new features.
New features highlights:

Smart PTZ control
Streamstar® is leading the trend towards automated remote production workflows with the integration of advanced remote control over IP of up to 6 PTZ cameras. Multiple camera presets, creation of camera groups with group presets, scenes and an intuitive and easy operation will elevate your live productions to a whole new level. Cut production costs and have a lot of fun doing it with Streamstar® and JVC PTZ cameras.
Media editing with IN/OUT points
Set playback in / out points for media files to quickly and non-destructively edit your media files from within the Streamstar® software, and have them instantly available for playback without waiting or transcoding.
Freeze Frame in Replays
Freeze the replay playback and stop the action at the right frame to highlight an important moment in the game. A feature no other product offers and a great addition to Streamstar®s best in business replay system.
NDI output
Connect the Streamstar output to any NDI enabled device to get more from your existing workflow.
Multicasting
Simultaneously stream to multiple destinations, like the JVC VIDEOCLOUD, YT, FB, Daily Motion and other