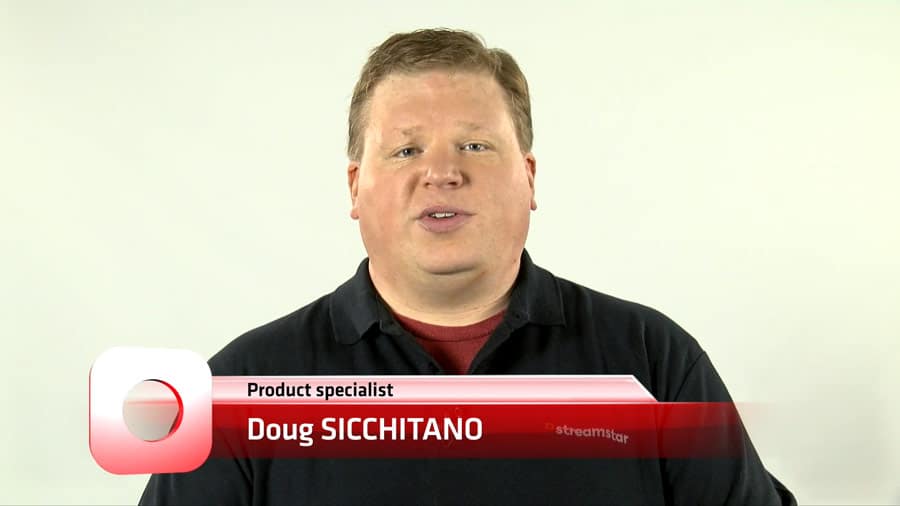 The Production Software is operated via an innovative, touch screen user interface, perfectly tuned for live streaming production.
It was designed to fulfill all the requirements of a live streaming production in the easiest, most efficient and user-friendly way. It allows a high level of sophistication, creative freedom, operational flexibility while maintaining a perfect control of every aspect of the production at all times. The GUI is designed to allow the control of processes, functionalities and workflows in the most logical and practical way. Its layout is divided into 3 main, horizontal sections, containing logically related, operational elements and functions.
1. PRODUCTION LAYOUT section – on top
2. PGM & CAMERA SWITCHING section – in the middle
3. CONTENT MANAGEMENT & SETTINGS section – at bottom
At the very bottom is an additional information bar displaying some helpful info on system status. Streamstar SW 4.0 GUI comes in 3 variants depending on the number of cameras supported (6-4-2) but the functionality of all variants is identical.
Doug Sicchitano – Product Specialist will explain Streamstar GUI in detail.