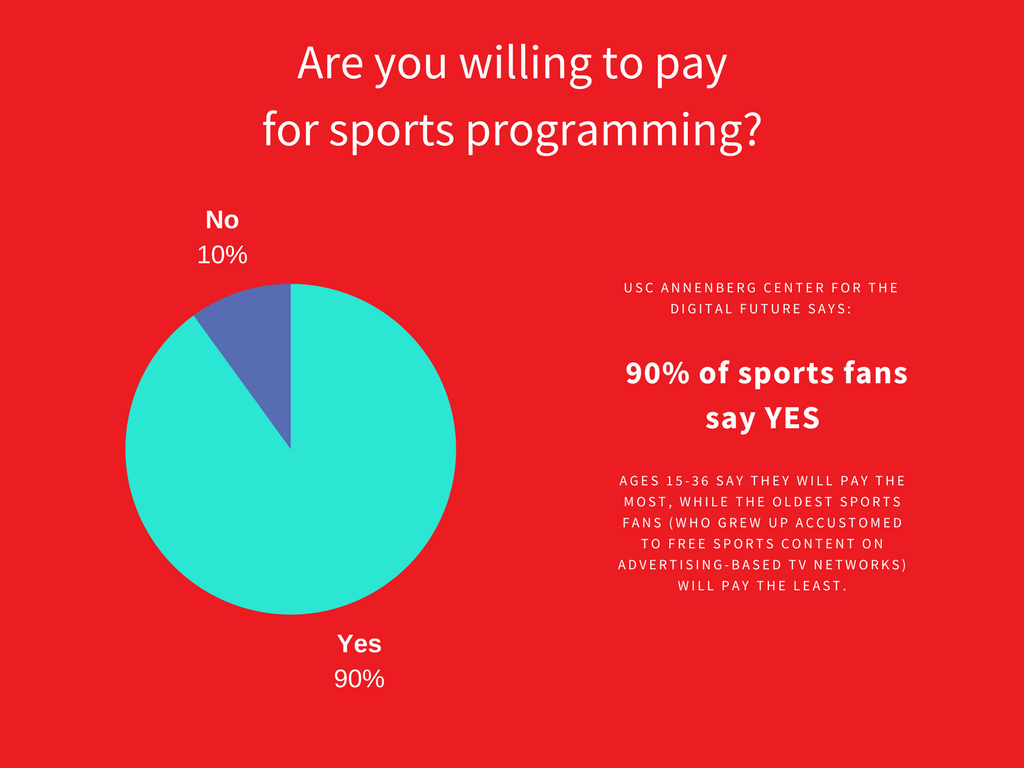 According to USC Annenberg Center for Digital Future 90% of sports fans are willing to pay for sports programming.
Ages 15-36 say they will pay the most, while older sports fans (who grew up accustomed to free sports content on advertising-based tv networks) would agree to pay the least.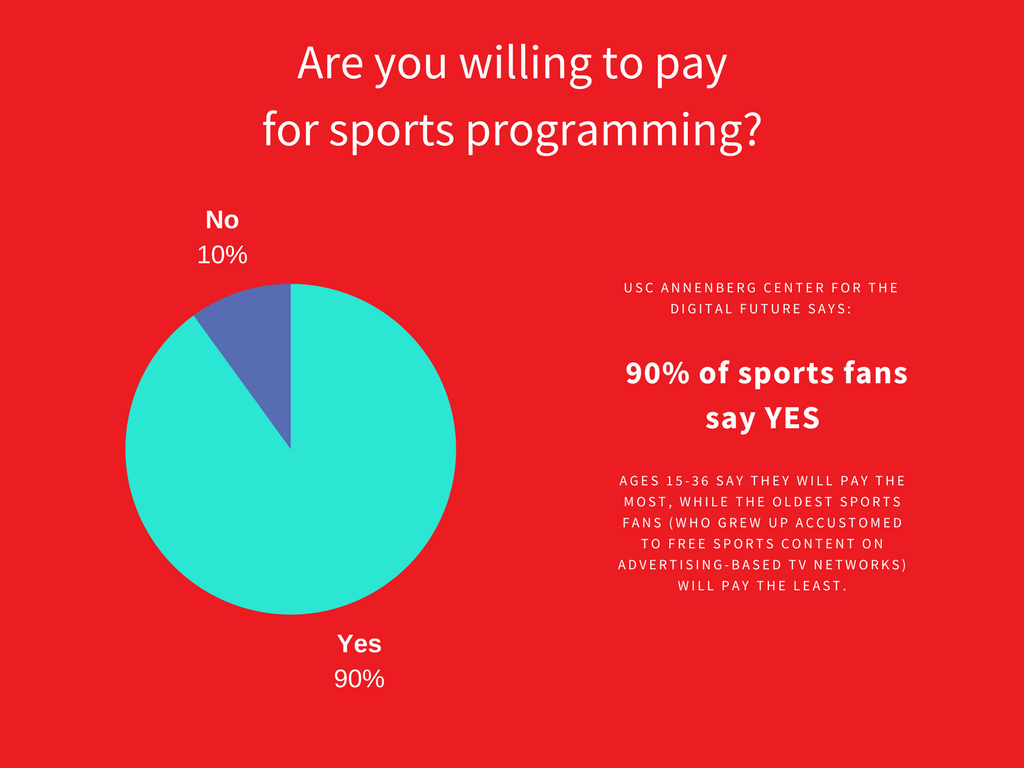 What are you waiting for?