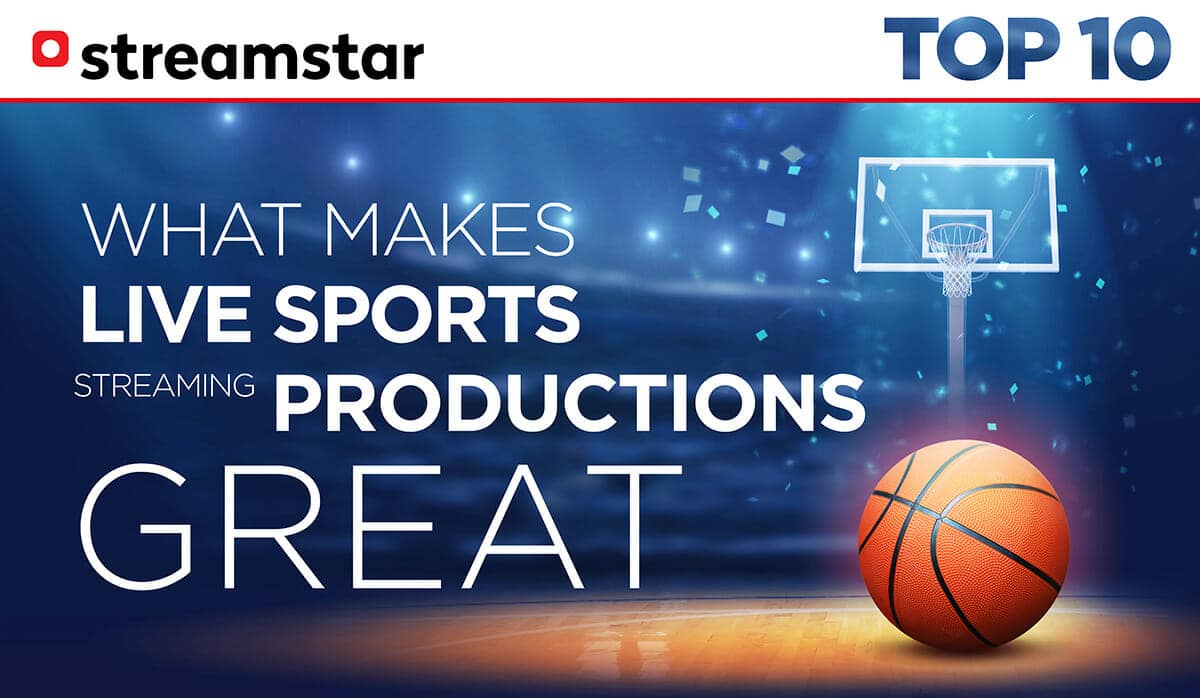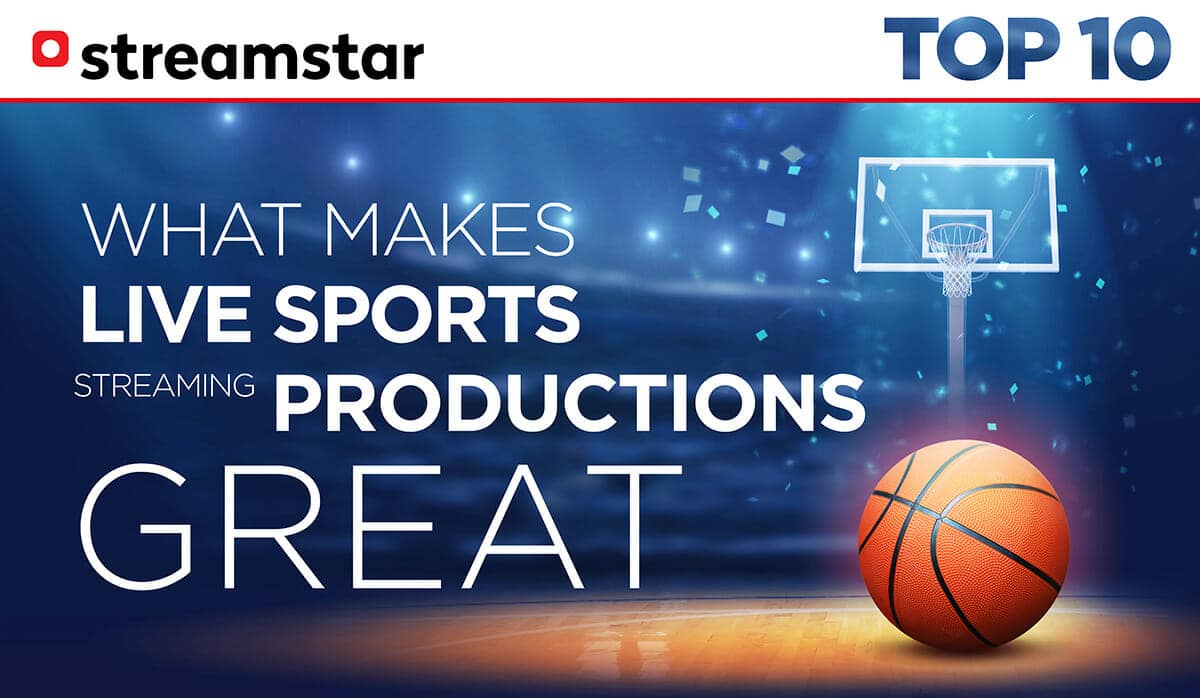 Anyone who has done any live streaming knows it's a fairly complex undertaking with many different aspects and you need to fine tune your operation to be successful. Leave one thing out and it can ruin all your hard work. Even more so in live sports streaming where time pressure leaves no room for mistakes or hesitation.
Here's the essential areas you need to cover
Preparation
Cameras
Switcher / Vision mixer
Replays
Graphics
Media
Encoder
Network connection
Streaming platform
Monetization
1. Preparation
Preparation is the key to success of any production. Clearly define your reasons and goals to identify the adequate production effort. Ask yourself the following questions to realise the scope of your operation:
What is the outcome you wish to achieve?
Is it a professional production or perhaps you are just helping your local team to get some exposure?
Who and how big is the audience?
How can you enhance the content to make it more interesting?
What are the costs and can you justify them?
What can you do to generate some extra revenue to pay for the intended effort?
There are many more of course but at least after answering these questions you will clearly see what you are up to.
LET'S TALK ABOUT THE GEAR NOW
2. Cameras
If you have money to burn you can go crazy but full HD cameras are standard in streaming. Unless you are doing professional TV productions you are perfectly OK with them. 4K cameras might serve you a bit longer but is it really worth the investment?
Don't be fooled by misleading advertising claims about 4K streaming. Most real-life streaming on this planet is still done in 720p.
For sports 50 FPS is far more important and until 4K streaming becomes standard it will be a few years. Consider that cameras take a lot of beating, also they are getting cheaper by the minute – therefore it may be wiser to go for a great quality full HD at this point because you are likely to exchange them in a couple of years anyway. For sports we recommend the
JVC GY-HM660
or the little more advanced
GY-HM890
camcorder. Great zoom range, easy to use and reliable. For entry level the
GY-HM250
is a great little camera. Remotely controlled PTZ cameras are a great option and and a lot of fun. With
KY-PZ100
you can't go wrong. Those are one the best PTZs on the market and they have a great advantage to all others.
They can be controlled from the Streamstar switchers directly with no extra gear at all.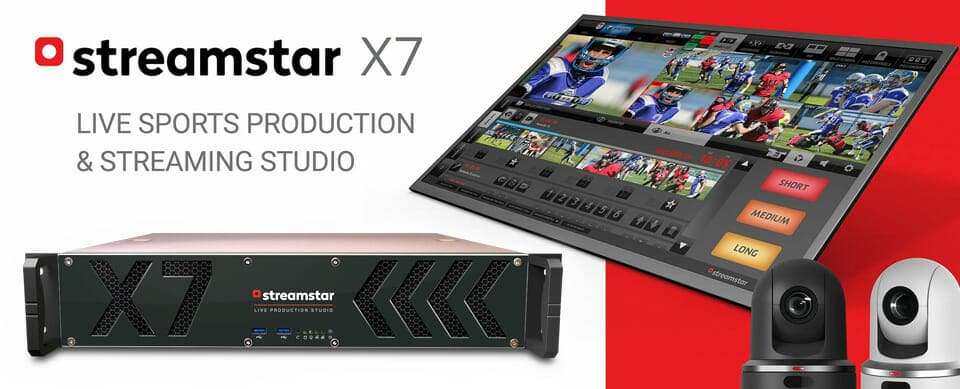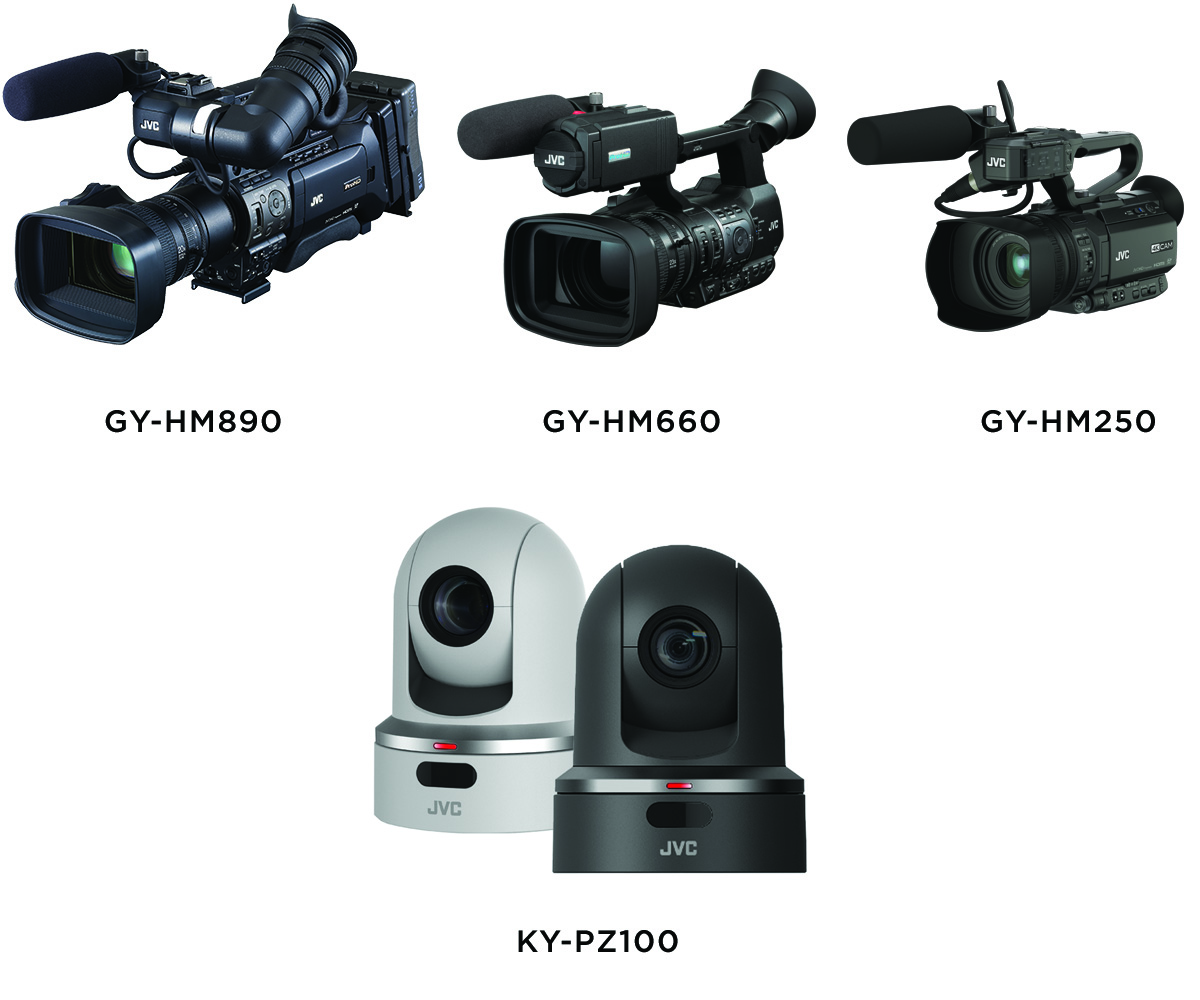 3. Switcher / 4. Graphics / 5. Replays / 6. Media / 7. Encoding
At first I intended to write about every one of the above points separately but that would make this article way too long. So to make the long story short here's a summary of how you can take care of all of the above at once. There are dozens of cheap, clunky, nerdy or even "ridiculous at first sight" (
of which there's lots
) streaming solutions out there and every one of them is claiming all kinds of "wonderful stuff". If you have lots of free time on your hands you can go through them all, but you will soon find that it's a waste of time and money. However…
There's one solution proven and tested in thousands of live sports streaming productions – Streamstar.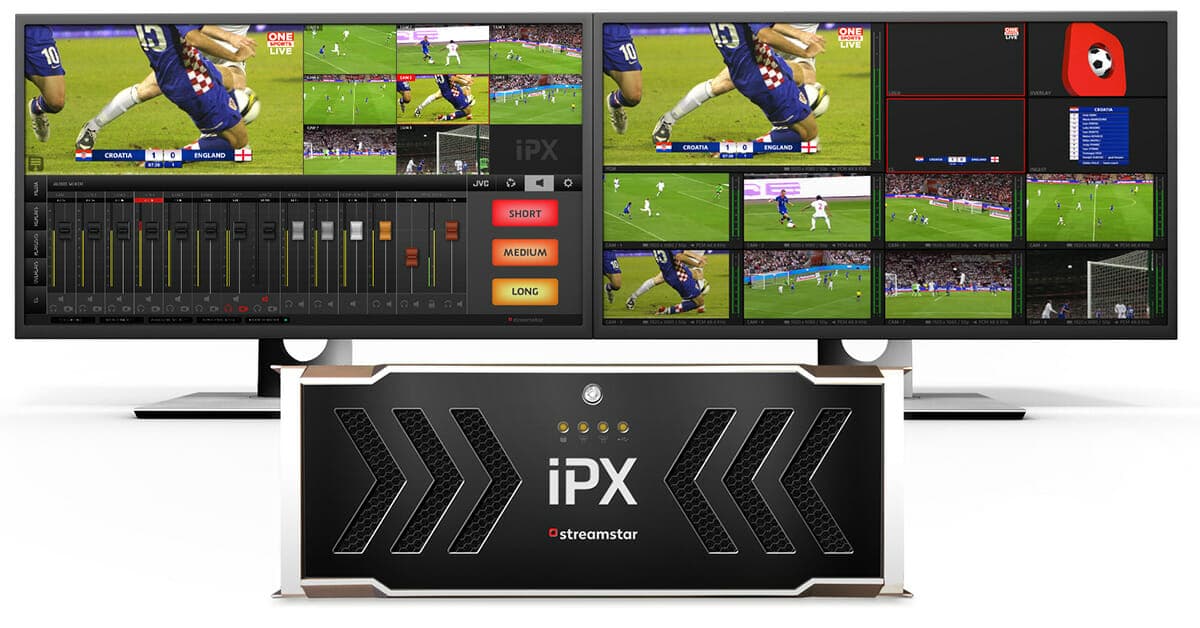 With Streamstar you have everything you need, all in one device, controlled by one operator, super-fast, reliable and easy-to-use. Equipped with a touchscreen enabled GUI Streamstar's operation is highly intuitive and streamlined for live sports production. It has all the features you ever wished for in a streaming switcher all easily accessible.
Create instant replays on all channels in a split second and play them back in slow motion with variable speed. Add dynamic live graphics, titles and play media files, create PiP or Splitscreens, create highlights on the go and play highlights packages seconds after the game or in the break, control remote and PTZ cameras over IP and record the production in various formats as well as all camera inputs as ISO. And a lot more all directly from Streamstar
. Included in Streamstar is a powerful, superb quality encoder that can stream to 5 destinations at the same time. Simply select a destination, a streaming preset and hit start.
Streamstar is available in several different variants from 2 to 8 camera channels, rack mount or as a portable Case.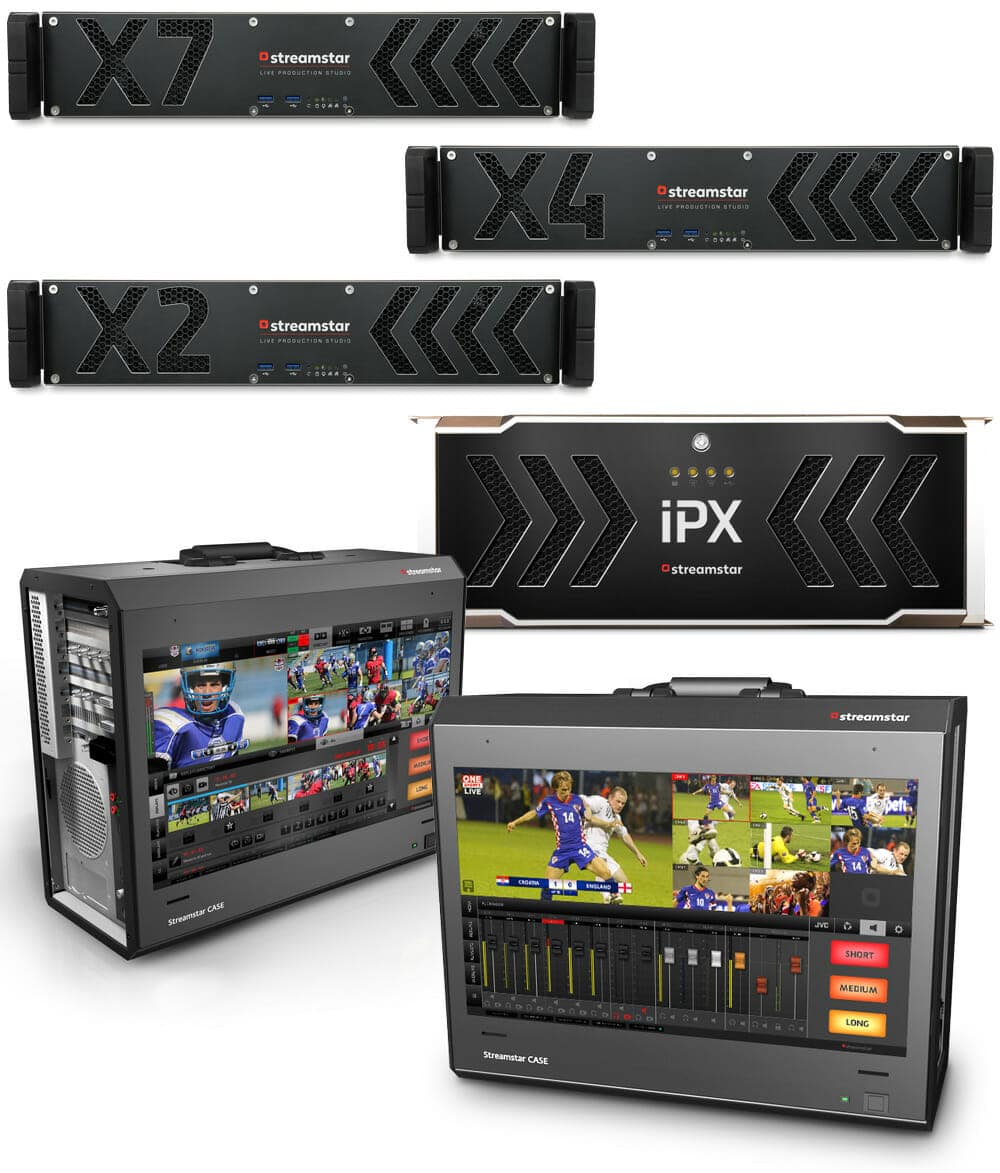 Check out our streaming setup recommendations
here
.
8. Network connection
To reliably deliver your production to your audiences, you need to have a stable internet connection and sufficient bandwidth. It should be at lease 2x your streaming bitrate. Cable connections are reliable, but a mobile connection can do the job as well although you might be asking for trouble – depending on your country / location.
9. Streaming platform
The distribution of your production is handled by the CDN (content delivery network). It manages all distribution and transcoding issues. The CDN provides an embed code that you will place on your website, or you can display the stream on the platform's page. There is a wide selection of free and paid CDNs. Free ones save you money but mostly have limited features and display advertisements within your content. The price of paid ones varies but they offer better features and most importantly better quality.
10. Monetization
Great content is worth paying for so try to earn money with it. Advertisements displayed by CDNs are one way but you can use a paywall to sell viewing tickets. CDNs may offer this feature.
Conclusion
Even though there are many more aspects of how to make a great live sports streaming production one thing is certain –
combine Streamstar with your talent, imagination and expertise and you will create amazing live sports productions and unforgettable experiences for your viewers.
And that is something you will be proud of.