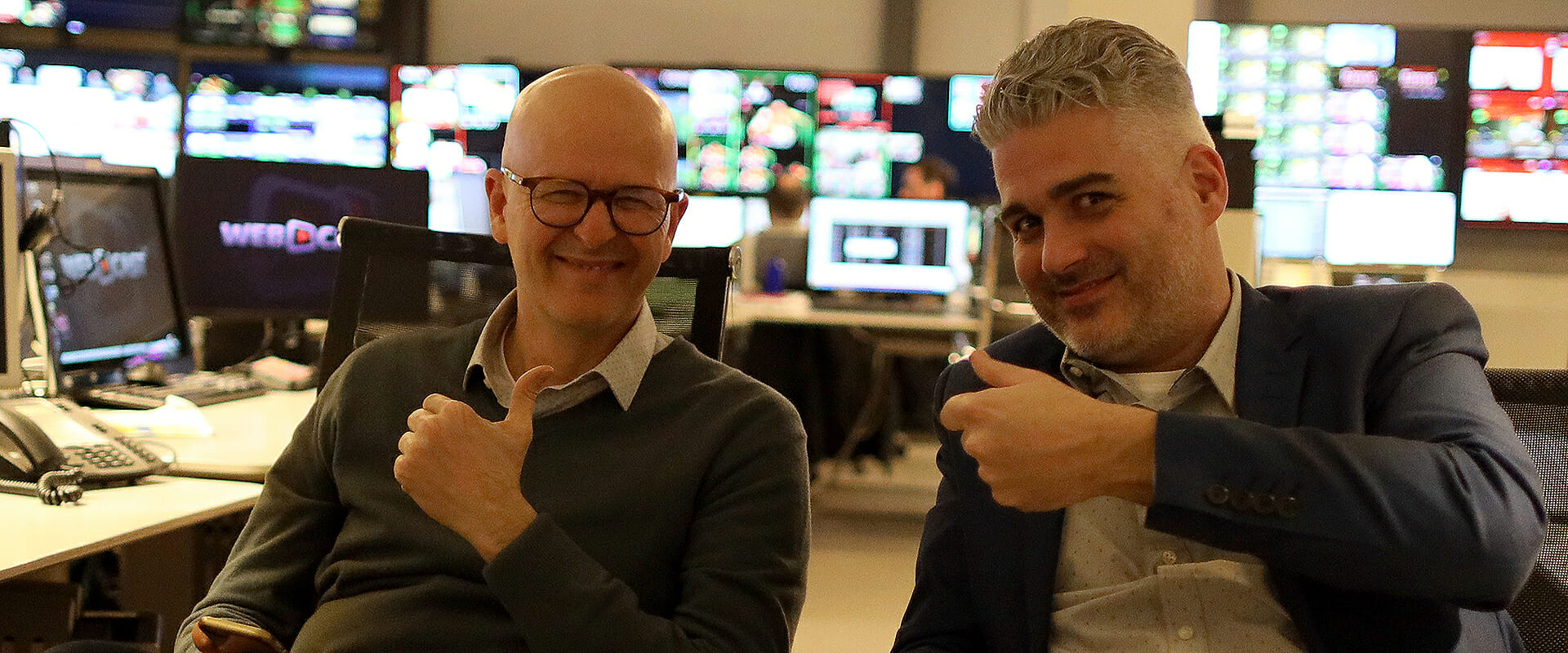 We travelled to Milan in Italy to visit our our friends at 3zero2 TV to celebrate the great occasion.
3zero2 TV has over 90 connected stadiums and 70 ENG crews covering the entire country of Italy. They are producing up to 30 simultaneous matches a day. That's 1500+ games per year. All live, remotely produced with Streamstar.
That certainly is a good reason for celebration. For us at Streamstar there is nothing like a happy client.
CONGRATULATIONS!
We wish 3zero2 TV many years of successful live sports productions!
Take a look at 3zero2 TVs impressive operation centre.